Quality and reliability are objectives that accompany each stage of production and customer service.
End users such as BP, Shell, Exxon Mobil and Chevron, as well as the main valve manufacturers have placed their trust in AMPO.
Our commitment is to offer products and services under the most stringent quality processes in the market.
Certificates and Approvals
Continually undergoing internal and external audits to ensure that AMPO meets customer requirements and fulfills international standards.
Every step, from purchase order receipt to delivery is in accordance with regulationstipulated in QA Manuals.
Certified since 1991 under the ISO 9001 Standard and accredited by the most important external organizations in the market here below listed.
Welding qualifications as per ASME IX, EN.









NDT
We are equipped with the latest testing facilities and highly qualified Internal Quality Control Personnel to ensure the reliability of our products.
We carry out Non Destructive Testing methods such as:
X-ray (Radiographic,  Cobalt, Iridium and linear accelerator)
Dye Penetrant Test
Magnetic Particle (Wet and dry)
Ultrasonic Test
PMI (Positive alloy Material Identification)
Pickling
3D Dimensional Control
Sand Lab:
AMPO Foundry facilities have an in-house laboratory to exhaustively monitor the moulding process, thereby guaranteeing optimal properties to obtain the highest product quality. Various measurements are systematically performed including strength development, bench life and strip time, LOI (Loss Of Ignition), sand temperature, granulometry, dust content, etc.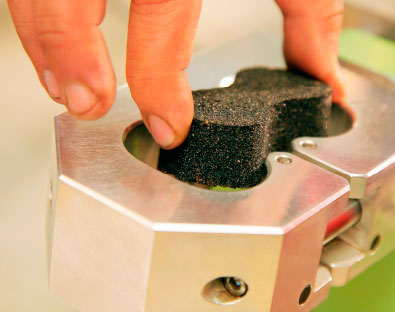 Gas measurements Lab:
AMPO has a laboratory for Oxygen and Hydrogen measuring during melting operation.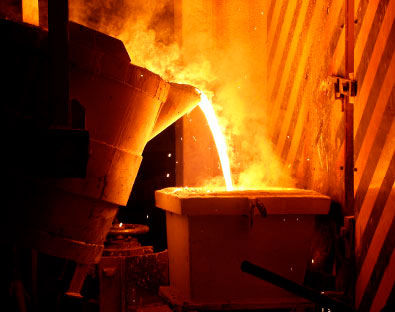 Test Lab:
AMPO has a second laboratory for testing, to guarantee the highest quality and reliability of our products. This laboratory performs mechanical tests, chemical analyses, Ferrite content, metallographic investigations and corrosion tests etc.